Day 20 - we're here for a while, let's plan...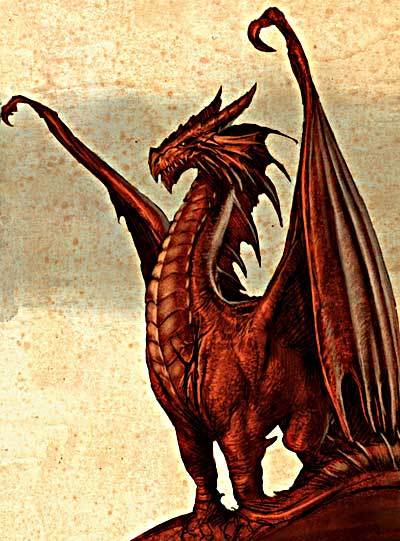 We corner Bertrand and see what information we can get out of him... apparently he can scry a bit out of his specific "area" so we could set up an ambush.... I'd make a lovely bit of bait but apparently once I set foot on his turf he can cut me off and keep me there. So we get Bertrand to scry out the area to make sure all's clear then we head off to the fork in the path...
The plan is - Banipal and I, being the 'bait', cross into the clearing, walk up the path then double back and find a hiding place in the scrub leaving the others to wait up the trail on the Far Shore Inn side. Then... we wait and we wait and we wait until whumpf!!! Two Fireballs explode on top of Banipal and I - He flings himself left and I go right (Deja Vu - I'm sure this is how the last attack went) Norton casts an Invisibility Purge and heads down to where the track ends - Damir comes racing up and checks for tracks before we mess up the whole area. It appears there were two sets of humanoid tracks that came to the very edge of the 'evil' path - cast their spells, then went back the way they came. I go Invisible and hide near where the trails merge. The others fan out a bit and wait.... doesn't take long... A thumping red dragon comes galloping down the trail - Rumbles shouts a warning. I go still and study it - my best bet is a sneak Death Attack... so long as it doesn't see me first.
Yuna cast an illusionary terrain to hide herself, Norton and Damir - she makes the forest look exactly like the forest EXCEPT without them in it... it's the Invisibility you use when you don't use invisibility....
The Dragon comes roaring up to the edge of the path then stops! It eyes off Rumbles...but doesn't seem to see me. Rumbles drops his breeches and wiggles his bum at it.. I'm not sure if he's trying to frighten it away or lure it out! Without warning a half-elf materialises just over the barrier; it looks surprised and quickly steps back and vanishes again. The Dragon just stands there snorting at the edge of the path so I let fly with a poisoned dart - I become visible as the dart flies - it hits and the Dragon vanishes... That pisses me off no end! "WANKER I yell up the trail!!
Back to The Inn of the Far Shore.